Care
*All conchos should be checked & tightened after a few uses, and again every couple months to prevent concho loss.
*All tack and leather items should be wiped down after getting covered with sweat, as this is very hard on the leather & causes corrosion to hardware.
*Store your items in a dry location when not in use
*Oil your leather about once a year to prevent cracking
*You can clean your crystals by simply using a baby wipe. I wipe down my entire tack set (leather and all) if it gets sweaty or dirty, and to make my crystals sparkle again!
*Hang fringe & Angora so it hangs straight: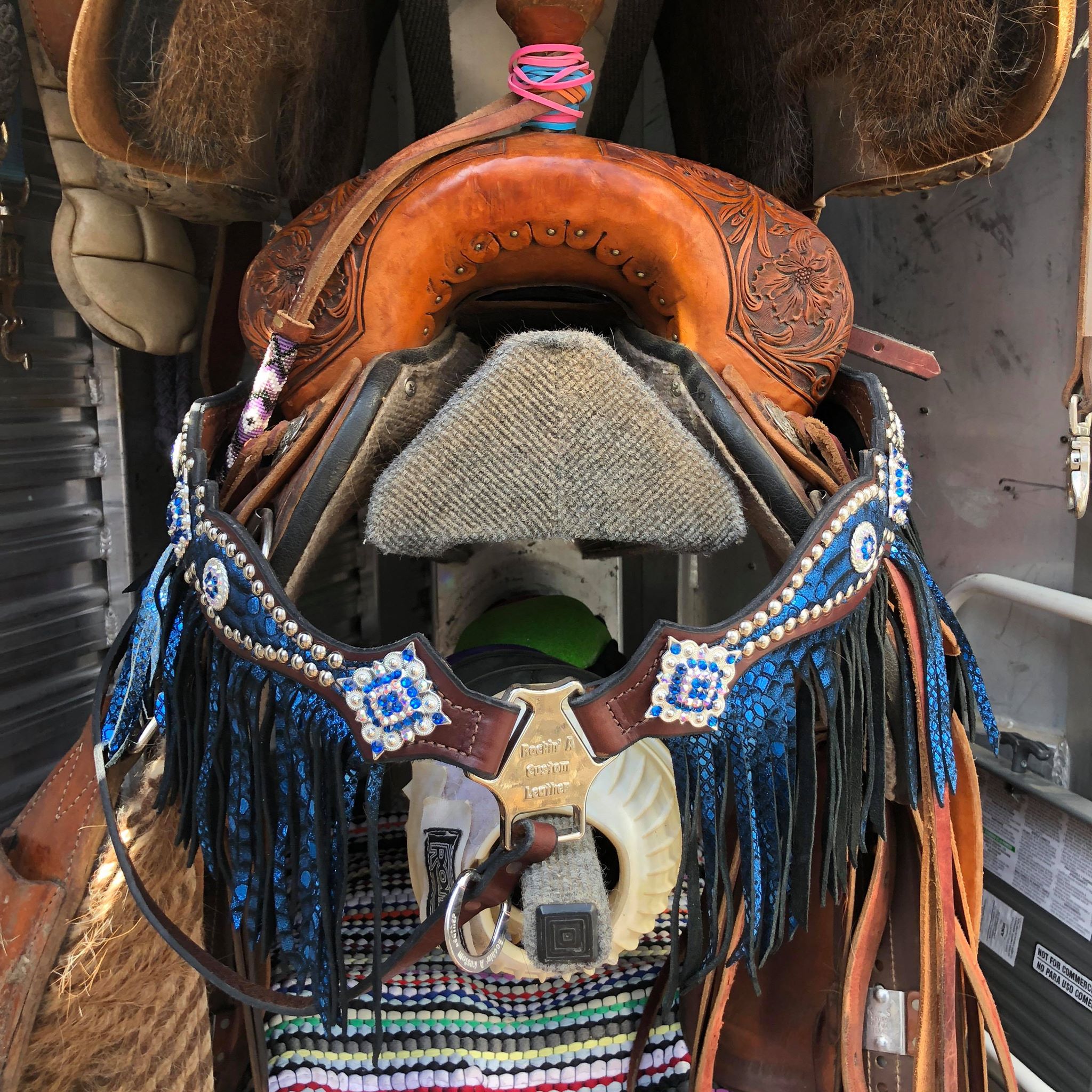 Warranty
Rockin' A Leather is committed to providing you a quality, affordable, & SAFE product. I do offer to fix most issues you may have with your items, as long as they have not been neglected or abused. All my products are handmade, all the way down to the leather and crystals on the conchos. I hand cut and put together every product. I use quality harness leathers, hardware, and swarvoski crystals.
Example: If a spot, rimset crystal, or crystal on your concho falls off. I will replace it FREE of charge, as this sometimes happens with normal use, due to the leather breaking in and getting used. You ship the item to me, I will fix and return to you. Please email me at info@rockinacustomleather.com before sending your items. (concho's must be cleaned before sending in to be re-bilnged)
Example: if you tie your horse to the trailer by the reins, and he pulls back and breaks the headstall, this is not covered. However I am willing to fix anything for a small fee (If its fixable).
Shipping

I have to ship to the address you provide to paypal at the time of your checkout, there are no exceptions. (This is a rule set by paypal in order to be a safe seller)