Description
Leather belt with your choice of inlay hide. Belts come in a standard width of 1.5". This particular belt comes with basket stamp tooling and initials on the end of the belt. Please enter your initials in special instructions, if none are provided I will not put initials on the belt.
IMPORTANT!: A current belt should be measured, laid out flat from the fold where the buckle goes, to the current hole you use. Rockin' A is NOT responsible for incorrect measurements, i can only make the belt to the measurement i am given. Please see the photo below on how to measure: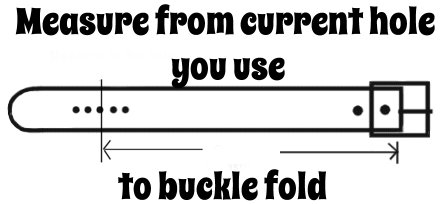 To see larger photos of hide choices please view my facebook album by clicking HERE.